Scar/Stretchmark Diminishing
Scar/ Stretchmark
Thyroid Scar Diminishing
This procedure works by using a tattoo machine with very fine needles. You need to call the salon to book a Consultation. 315-288-5121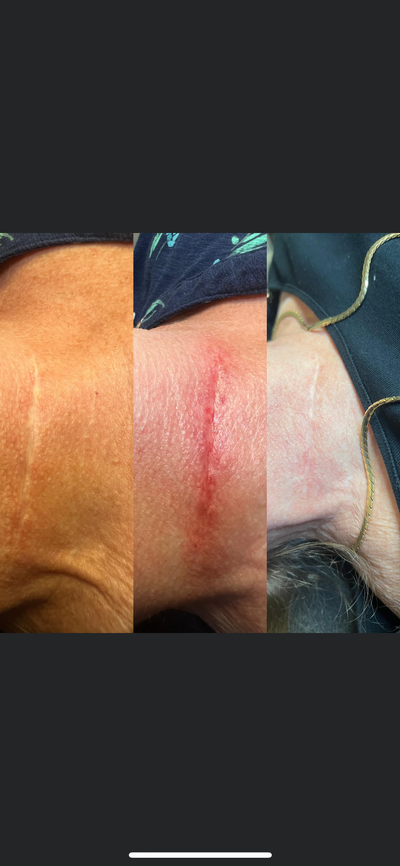 Thyroid Scar ! Completely amazed by this transformation!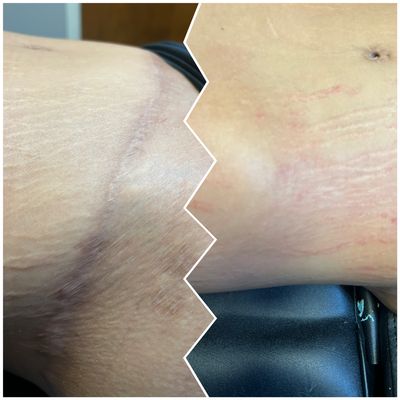 Before and right after Stretchmark Diminishing procedure
First Picture is before, session and the second picture is immediately after.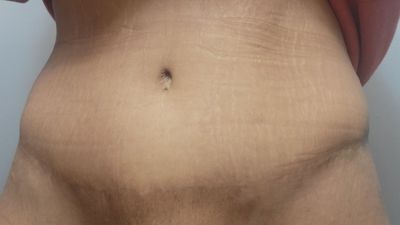 Non-pigment stretch mark tattoo camouflage works by creating tiny punctures in the skin, which triggers the body's natural healing response and stimulates the production of collagen. This can help to smooth out the skin's surface and reduce the appearance of stretch marks. Book a Consultation today!
Price depends on area. You and your technician will discuss a plan specifically to your personal needs. You may need 1-4 sessions.
WE DO NOT TOLERATE NO SHOWS! If you can not make it to your appointment, please call ASAP 315-288-5121. If you don't come to your appointment, and you don't let us know, you will be placed on a NO SHOW list. Making it harder to book an appointment with us. We do this, because our time is valuable. We respect and love our clients. We ask that you do the same to us!