..

Hair Extensions in Syracuse ny

Hair Extensions Syracuse ny salons

Hair Extensions Syracuse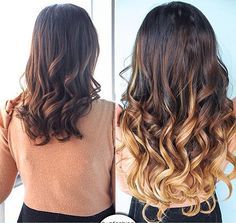 MUST BOOK CONSULTATION FIRST
(It will be under Extension Consult in Online Booking)
DreamCatchers or HotHeads
We have a wide variety colors in Itip extensions or tape-in extensions!
Our I-Tips are unique among similar products for two reasons: the micro-cylinders and the tip of the extension itself. Our specially crafted & patented microcylinders are reusable, making the maintenance process far gentler on hair.
The tip is bonded with polyurethane. The great thing about this is it melts at such a higher heat than any salon tools we use, the bond will never glue to your real hair. The polyurethane is also flexible so it flattens with the micro-cylinder and then regains shape when released. This puts less tension on the hair & acts as a cushion.
We've also considered the time and effort it's going to take to install and perform routine maintenance on your extensions. Our entire system is set up with the client in mind.
In our experience, the quality of the hair is the most important factor in the hair extension business. DreamCatchers hair extensions are made of the best quality 100% full cuticle remy human hair, which means that the cuticles are intact and the hair runs from root to point.
We offer I-Tip and Tape In systems and we are using our own unique & proprietary polyurethane tipping systems with a blend of different types of Italian silicone developed specifically for DreamCatchers. This helps a lot with preventing damage & slippage allowing for reusability & multiple adjustments making the hair last for years.
DreamCatchers hair is reusable. Our exclusive tipping system doesn't damage the extensions, or your hair. This allows you to re-use the same extensions month after month (in some cases 2 years or more), so your clients get the extended enjoyment of amazing looking hair.
Our hair is 100% silicone free - unlike the glue-in systems which are usually dipped in silicone to create the illusion of silky shiny hair (which washes out and drops performance dramatically after a few washes), DreamCatchers hair is of such a premium quality that they perform without losing their luster.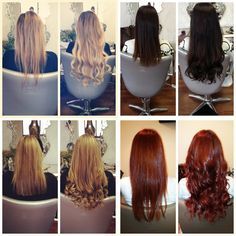 WE DO NOT TOLERATE NO SHOWS! If you can not make it to your appointment, please call ASAP 315-288-5121. If you don't come to your appointment, and you don't let us know, you will be placed on a NO SHOW list. Making it harder to book an appointment with us. We do this, because our time is valuable. We respect and love our clients. We ask that you do the same to us!